Protect you & your bikes with Beacon Light – The Original Bike Rack Light
NO MORE OBSCURED LICENSE PLATE
Don't get a traffic ticket for having an obscured license plate! Our convenient license plate bracket integrates with Beacon Light so that your plate is always visible. Beacon Light even has two integrated license plate LEDs to illuminate your plate at night. Cool!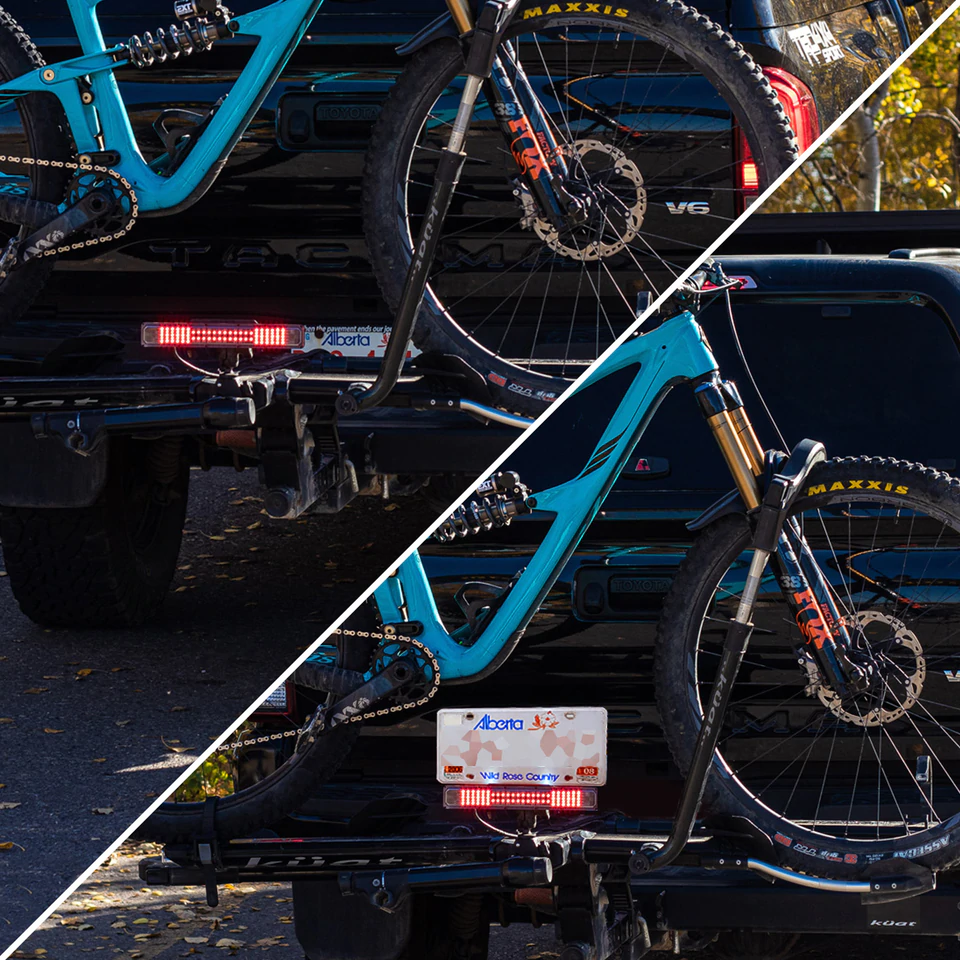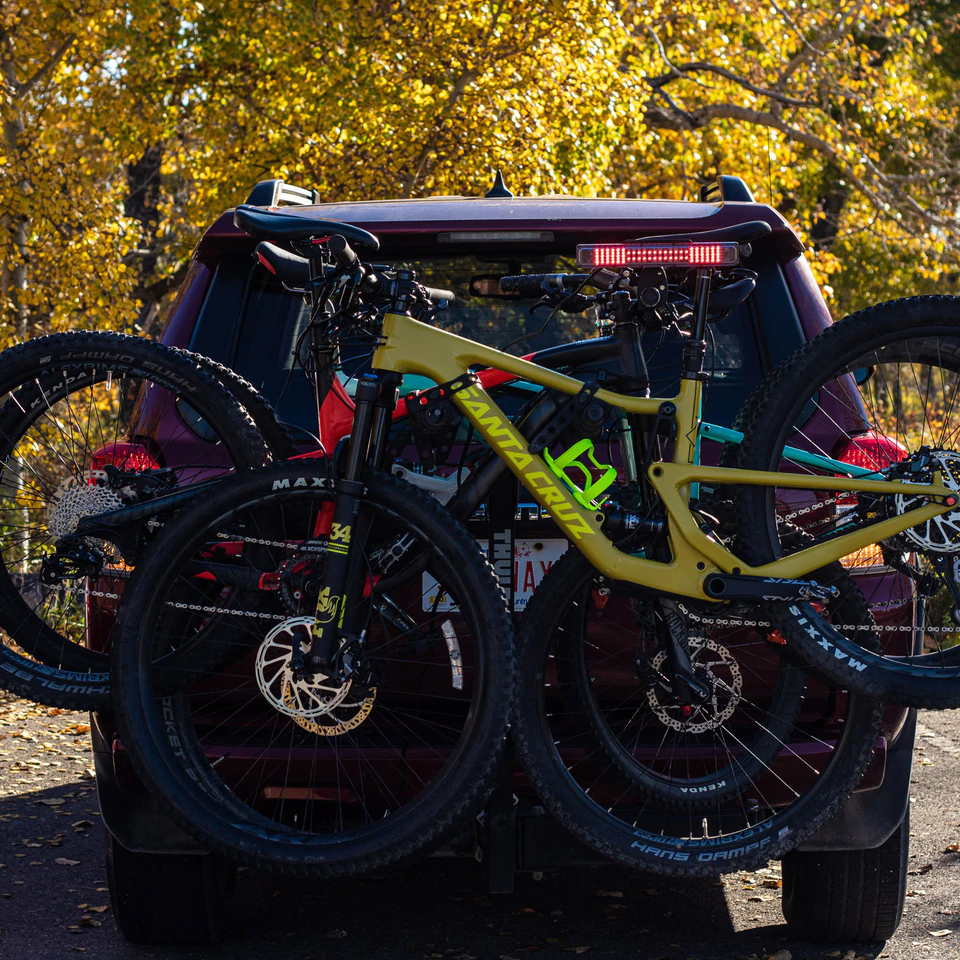 NO MORE HIDDEN BRAKE LIGHTS
Make sure you're seen on the road by adding Beacon Light to the back of your vehicle! Beacon Light will illuminate when your tail lights are on and will brighten to full brightness when you apply the brakes. Beacon Light also works with your turn signals and will flash when you activate a turn signal or the hazard lights. With 84 high-powered Cree LEDs onboard, you and your bikes will always be seen!
UNIVERSAL MOUNTING
The universal mounting system that comes with Beacon Light makes it quick and easy to mount your light. Mount the bike rack taillight directly to the rack or any one of multiple places on a bike including the cross member, seat post or pedal crank. Wherever you choose, mounting takes seconds!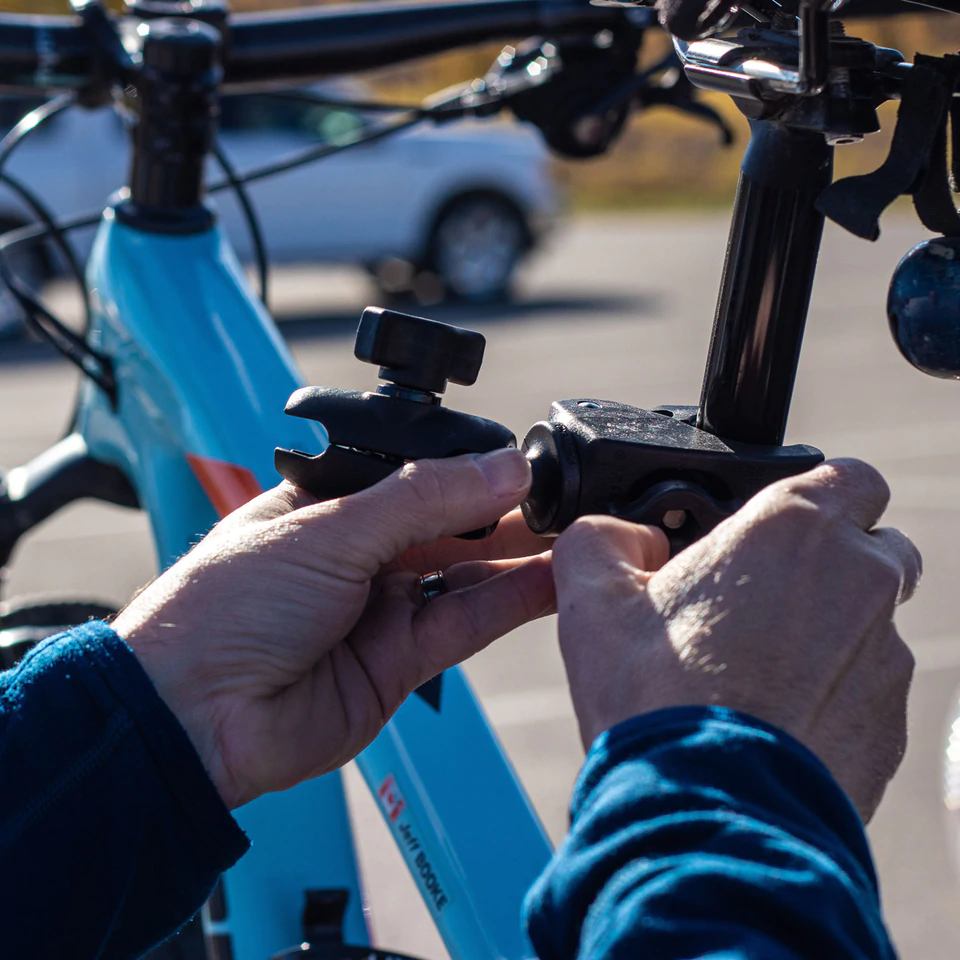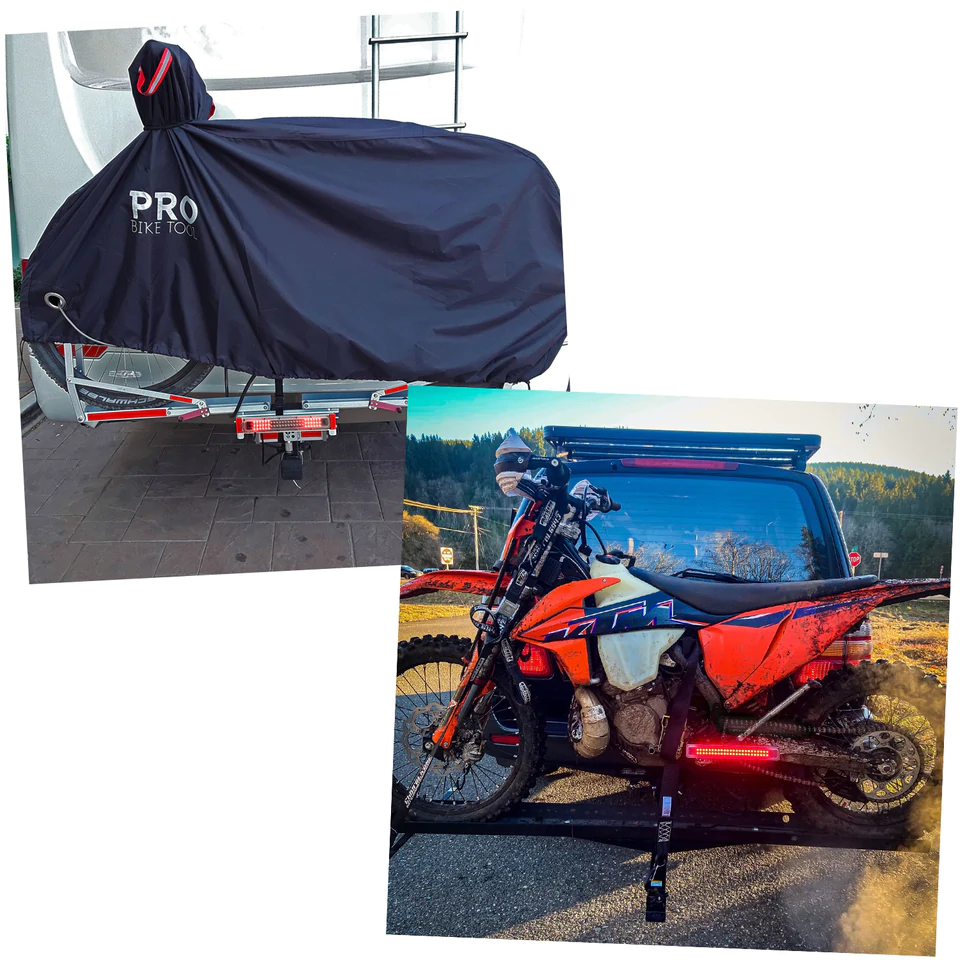 SO MANY APPLICATIONS!
With Beacon Light's universal mounting system, you can mount Beacon light just about anywhere – mount on your rack, or just about anywhere on one of the bikes! You can use Beacon Light on Cars, SUV's, Trucks, Trailers, and RVs. Put Beacon Light where you need it to make you and your passengers (and your bikes!) safer!
GET YOUR BIKE RACK LIGHT TODAY!
Sarah Wig
CALGARY, ALBERTA, CANADA
Works great! Simple to use, so glad I bought it.
Jane Morrison
FRISCO, TEXAS, USA
Perfect for the rear lights on our Leisure Travel Van and Hollywood bike rack!
Mark Jorden
HAUBSTADT, INDIANA, USA
Excellent! This is an amazing! Easy set up and love the storage box! Very simple to install and storage protector.
William Baragar
OSHAWA, ONTARIO, CANADA
Works great & easy to install. Kim Lumley
OWEN SOUND, ONTARIO, CANADA
Thomas Gore
HANOVER PARK, ILLINOIS, USA
Hook up was easy. I have not had a chance to use it when travelling with the bikes on the back of my vehicle (yet).
Matthew Paugh
SQUAMISH, BRITISH COLUMBIA, CANADA
All communication has been excellent so far, and will look forward to future products and work.
John Pearrell
COVINGTON, GEORGIA, USA
I like the versatility of the light and the added comfort knowing my braking, turning and night driving are visible at the back of my bike rack.